Pre-apprenticeship offers a first step to a career in agriculture for 50+ participants at 9 beginner farmer training programs across Pennsylvania.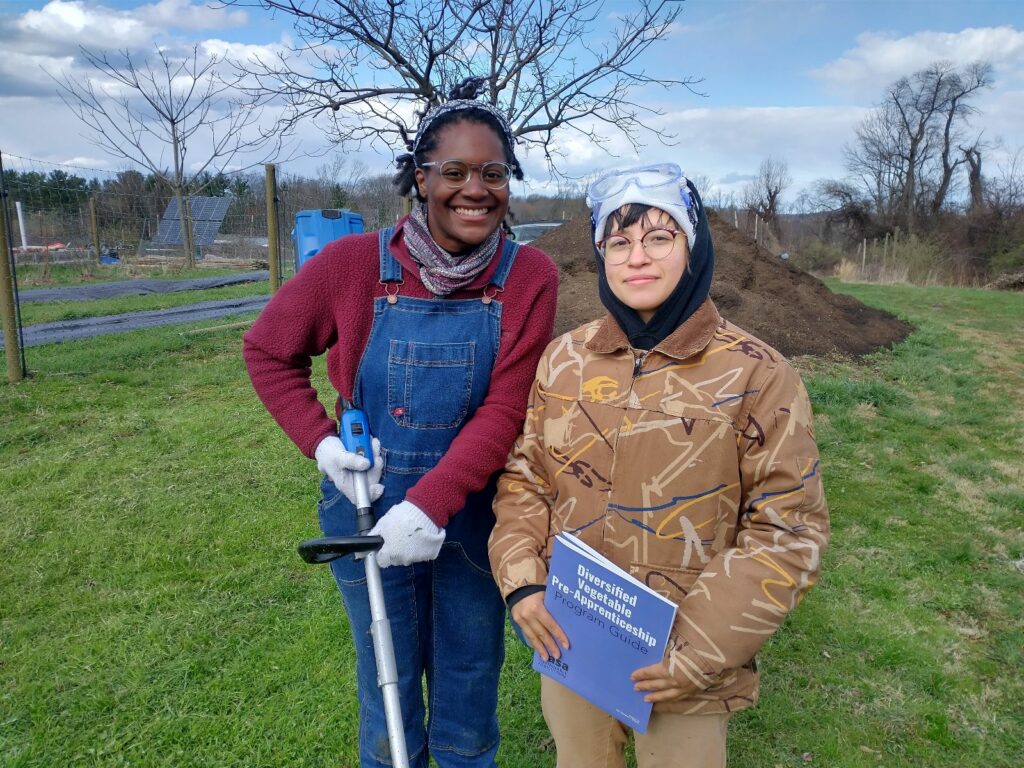 Last year we launched our Diversified Vegetable Pre-Apprenticeship with two beginner farmer training programs in Pennsylvania. As pre-apprenticeship heads into its second growing season, seven new training partners have signed on to offer this credential to aspiring farmers they work with. Four college-based farms have joined, along with a nonprofit that helps people overcome barriers to employment, and two programs in Philadelphia including an educational nonprofit and a farm business. 
The flexibility of pre-apprenticeship allows each training partner to implement the curriculum at a pace that makes sense for them and for the participants. 
We piloted the program in its first season at two educational nonprofit farms. The LEAF Project cultivates youth leaders from diverse backgrounds through meaningful work in the food system and operates a three-acre vegetable farm in Perry County, Pennsylvania. Grow Pittsburgh's Urban Farmers in Training Program provides local teens with the opportunity to gain summer employment while learning about the value of growing and eating healthy food.
"We've been excited to implement Vegetable Pre-Apprenticeship as an innovative way to synthesize working on our urban farm spaces and sharing education in a very hands-in-the-dirt kind of way that intentionally tracks what someone is learning."

Eva Barinas, Director of Farm Education and Production at Grow Pittsburgh
---
Three college-based farms have signed on as training partners to offer pre-apprenticeship to students.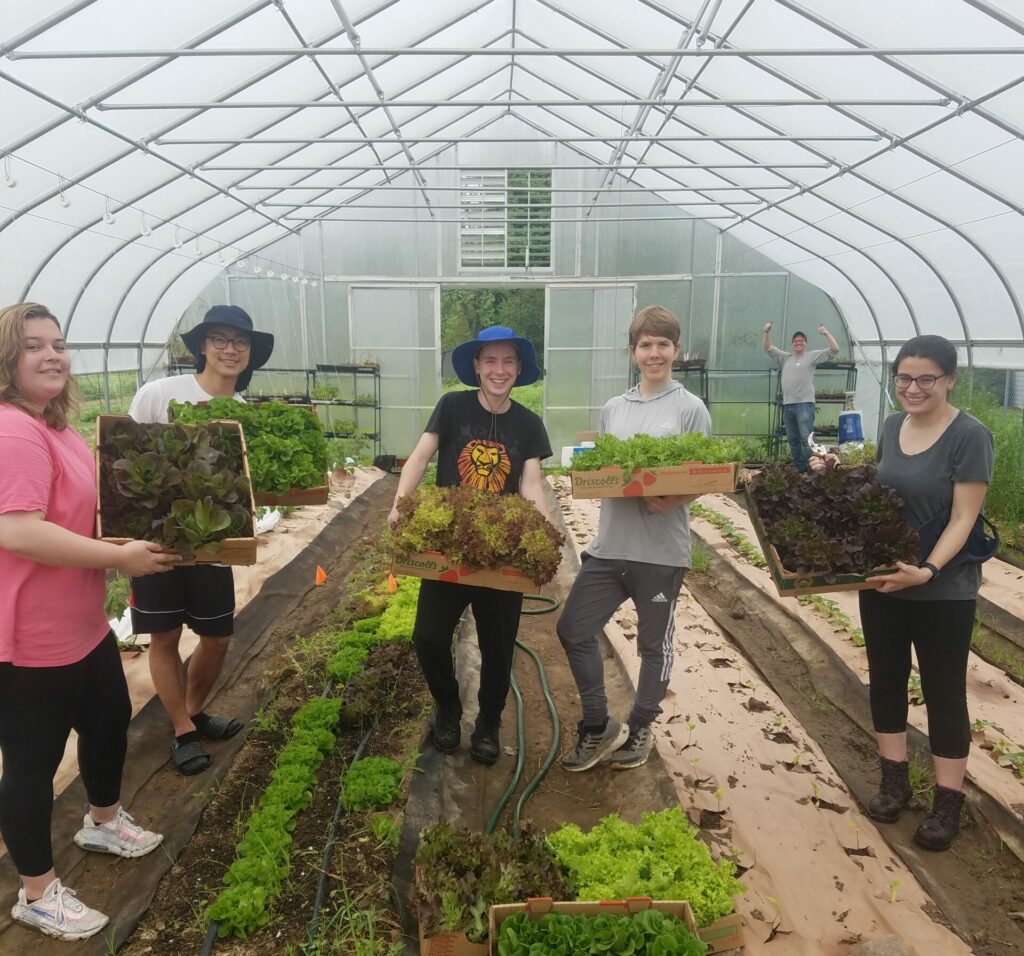 Bucknell University students engage in sustainable farming and food access programs at the Bucknell Farm on campus and at the nearby Lewisburg Community Garden.
LaFarm is a sustainability initiative at Lafayette College in Easton, Pennsylvania. The farm's mission is to integrate curriculum and practice in sustainable food and agriculture for the campus community. They grow produce for the dining halls, recycle nutrients from composted food back to the soil, and serve as a home for collaborative student-faculty education and research.
Dickinson College Farm is an 80-acre, organic farm where students can gain hands-on learning experiences in sustainable agriculture and renewable energy. Student employees, graduate apprentices, and volunteers are involved in all aspects of food production and research on the farm, which provides food to the campus and local community in Carlisle, Pennsylvania. Dickinson also hosts a full-time farm apprentice through our Diversified Vegetable Apprenticeship.
---
Some training partners work with people as young as 14, while others work with those well into adulthood.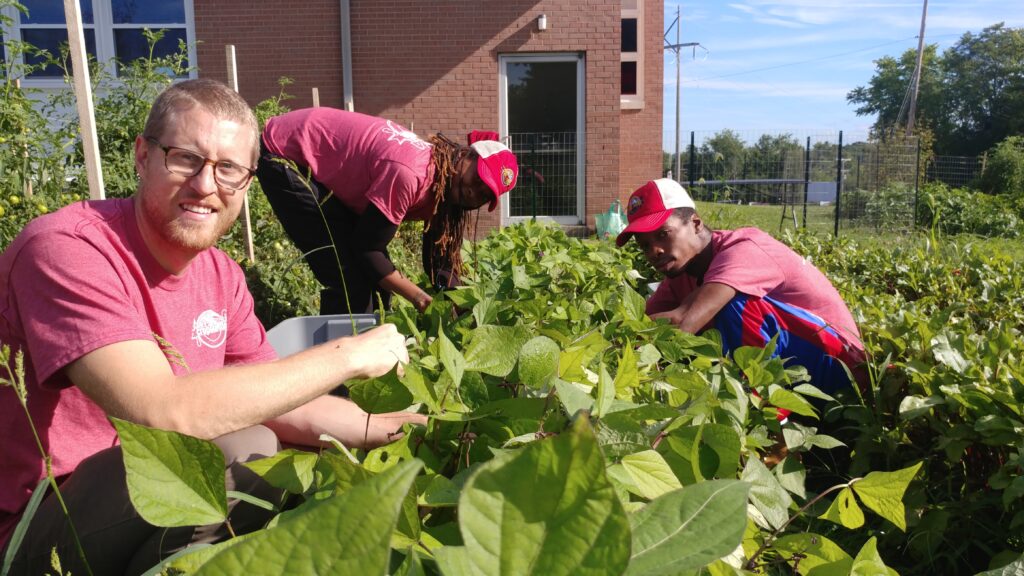 Located outside of Pittsburgh in Ambridge, Pennsylvania, Crop & Kettle is a nonprofit that utilizes the food system to provide job training and social development for members of their community who are eager to overcome barriers to employment. Grow Pittsburgh has also expanded its participation this year to offer a pre-apprenticeship track to an adult beginning farmer cohort.
Two of the new training partner programs are based in Philadelphia. Greensgrow is an educational urban farm and demonstration garden that provides an essential connection to food and nature in Philadelphia. Truelove Seeds is a seed company focused on providing culturally-important seeds to people longing for their tastes of home. They also have many community facing programs including a farmer training program for growers aspiring to incorporate seed keeping into their work as growers and stewards of culture. 
As farms across the state are struggling with labor shortages, this program offers a valuable tool for workforce development. Pre-apprenticeship can also play a role in advancing diversity, equity, inclusion, and justice in agriculture by serving as the first stepping stone on a career path toward becoming a farm manager or owner.
The curriculum is based on the core duties, skills, and qualifications for our two-season vegetable farming apprenticeship program, Diversified Vegetable Apprenticeship, which means pre-apprentices who want to keep learning about agriculture have a built-in next step for more extensive training. Both programs are registered with the Pennsylvania Department of Labor and Industry.
Any organization that currently administers, or is planning to administer, vegetable farming training opportunities for either youth or adults can become a Diversified Vegetable Pre-Apprenticeship training partner! Training partners manage recruitment, training, and supervision of pre-apprentices, while Pasa provides curriculum and administrative support.
Over 50 pre-apprentices are currently enrolled in pre-apprenticeship. Two participants completed their pre-apprenticeships last year, and four more are on track to graduate in the next few months. Stay tuned to our social media for profiles of the new grads and an Instagram takeover from some current pre-apprentices.
---
Learn more:
Read about sprouting pre-apprenticeship last year at the LEAF Project.
Interested in becoming a pre-apprentice or a training partner? Learn more about the program here, and reach out to Lisa at dvp@pasafarming.org or 814.349.9856 x725 with any questions.
Already have a year of farmer training under your belt? Check out our two-season apprenticeship.