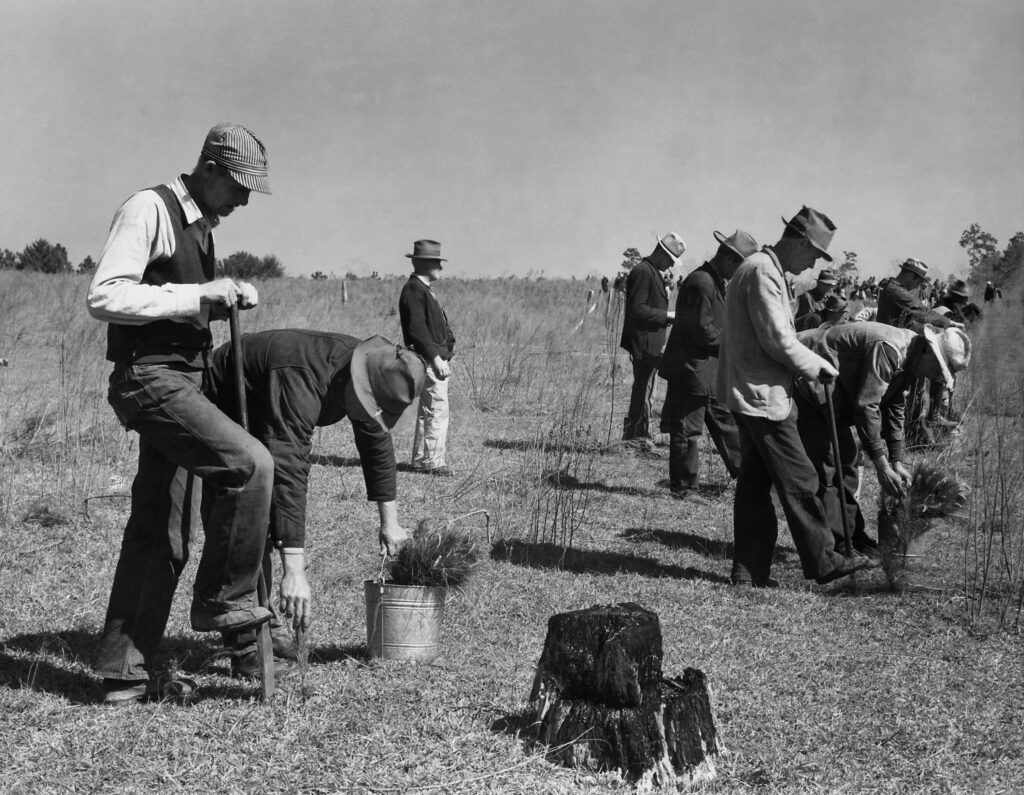 The original Depression-era Civilian Conservation Corps (CCC), part of Franklin D. Roosevelt's New Deal, was a public work relief program developed in response to high unemployment and the ravages of poor soil health management that created the Dust Bowl. It was a far-sighted program that built trails, lean-tos, and cabins on state and national parks, and expanded forest management, flood control, and many other conservation-focused projects on public lands across the country. Slangily known as "three hots and a cot," the program provided a lifeline for unemployed young men—offering not only accessible work opportunities but also training in new skills and a path toward stable, long-term employment.
Today, with multiple stresses from a changing climate, extensive soil loss, continued unemployment from a global pandemic, and the erosion of confidence in a prosperous and sustainable future, Pasa has been advocating to bring back this multifaceted program, and make it available to everyone while prioritizing younger and older people, people from rural and underserved communities, and formerly incarcerated people.
No less than six versions of a new CCC have been introduced to Congress over the past few years, and all share a kinship with the original program. Some are most focused on training fire crews to battle the increasing number of forest fires in the West. Others focus on restoring abandoned industrial landscapes with streams and green spaces. 
In Pennsylvania, Senator Bob Casey Jr. has created a version of the CCC called the Revive the CCC Act, introduced in July. It will be one of the bills "reconciled" as each CCC version jockeys for funding and position in what could ultimately become CCC 2.0. We support the Revive the CCC Act because Senator Casey agreed with Pasa that while public lands need reinvestment and restoration help, so do private forests and farms.
How a new CCC could work for farms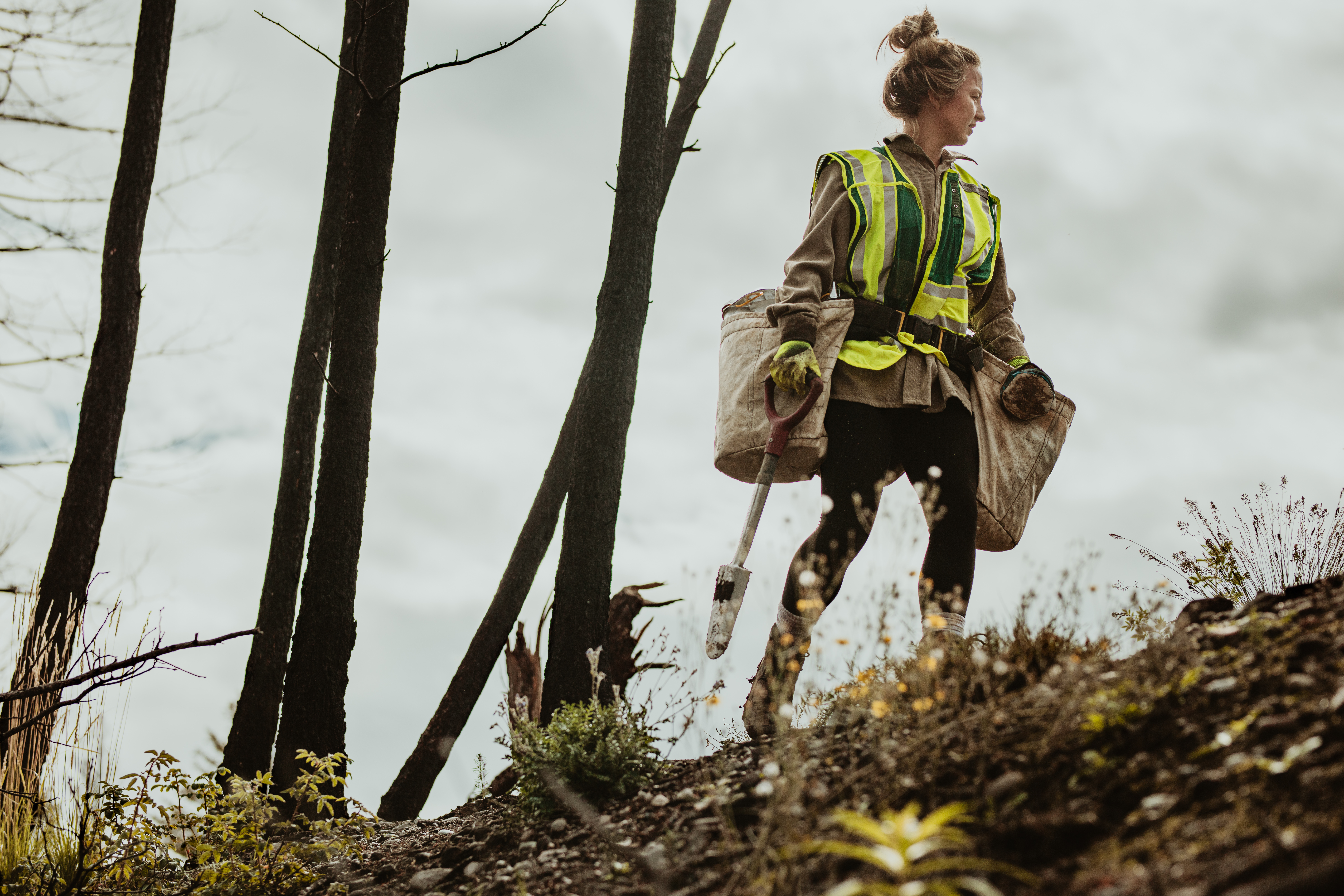 Including support for farmland conservation projects as part of a revitalized CCC would protect the health of our communities and natural landscapes.
Farmers in Pennsylvania alone are responsible for managing over 7 million acres of land, which accounts for nearly a quarter of the state's 29 million acres. Implementing conservation measures on private agricultural lands offers cost-effective, invaluable public benefits—from vastly improving water quality and mitigating flooding, to building healthy soils and ensuring the long-term security of our food system. Including support for farmland conservation projects as part of a revitalized CCC would protect the health of our communities and natural landscapes.
Here, in brief, is how a new CCC could work: Federal dollars would be awarded to assemble work crews and train them in different skill sets, such as reclaiming mines, restoring streams, planting trees, fighting forest fires and reducing woodland fuels, restoring industrial sites, and revitalizing neighborhoods. These skills would be put to use on projects needed most by the community or region, including work on farms to install conservation practices, such as planting and maintaining trees and shrubs for riparian buffers. Crew members would get on-the-job skill training, and move on prepared for future jobs with better stability and better pay. Young crew members might get to stay in the communities they grew up in. Some might even want to become farmers—a career path facing a looming labor gap as most U.S. farmers approach retirement.
Similar to maintaining infrastructure like roads, highways, and bridges, it's vital we restore and maintain our natural resources. Reviving the CCC would let us accomplish this while offering meaningful employment and potentially a pipeline for future farmers. A new CCC could translate into thousands of small projects—maybe one in your community, or one on your farm.  
Funding for a new Civilian Climate Corps that builds on existing service programs like Americorps, and employs over 300,000 Americans, is part of the Build Back Better Act currently under consideration in the U.S. House. In 2020, Pasa and ReImagine Appalachia partnered to advocate for including support for private farmland into Senator Casey's bill and now the Build Back Better Act.
---
How could a modern CCC help your farm improve conservation practices, and mitigate and adapt to climate change? Let us know so we can share your story. Email us at policy@pasafarming.org.