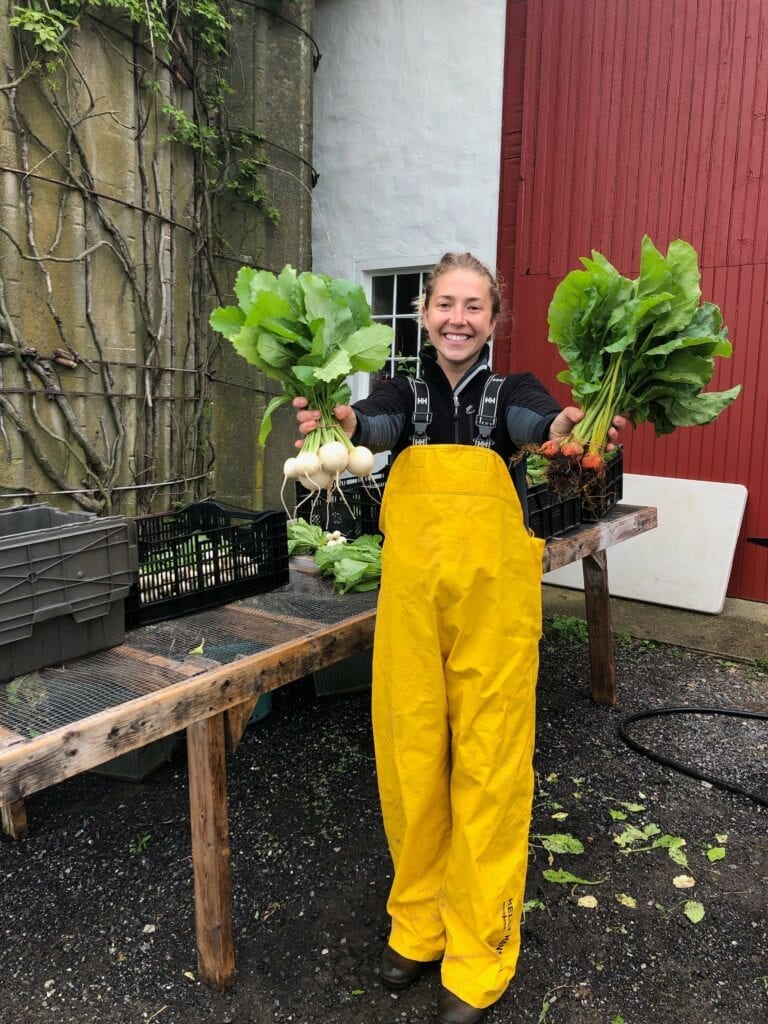 We're proud to announce the first three graduates of our Diversified Vegetable Apprenticeship program! This formal, paid apprenticeship program, registered with the Pennsylvania Department of Labor and Industry, pairs beginning farmers with established farmers to provide a guided pathway toward managing or starting a vegetable farm.
Graduating apprentices have completed at least 2,700 hours of on-the-job training as well as 200 hours of related technical instruction, including trainings, workshops, and other educational events.
The graduating apprentices are Ashley Beeson at Two Gander Farm with host farmers Trey and Deirdre Flemming; Logan McCabe at Fullers Overlook Farm with host farmers Liz and Mike Krug; and Megan Moore at Nook & Cranny Farm with host farmer Bob Tuori.
Graduates were recognized in a virtual ceremony at Pasa's Annual Meeting at the end of January. In a video for the ceremony, we asked the graduating apprentices and their host farms to share a little about their experience with the program and with each other.
"Seeing the growth of a new farmer"

Host farmer Bob Touri remarked that his apprentice, Megan, "did a fantastic job… She definitely has a future of running a good business ahead of her!" He also commented that her attention to detail and efficiency pushed him to pay more attention to those things.
Host farmer Liz Krug said, "We can't speak highly enough about the program and [our apprentice] Logan…It's been wonderful seeing the growth of a new farmer over two seasons. And from an employer standpoint, it's been wonderful having that steady employee here."
Host farmer Trey Flemming also sang the praises of his apprentice: "Ashley brought a wealth of knowledge into the program. Her dedication and commitment to learning was fantastic. I couldn't have asked for a better person to work with as I was going through hosting an apprentice for the first time." Trey went on to say that it was a "profound experience…to be able bring the next generation into diversified vegetable farming."
"The farming community is a pretty great one to be a part of."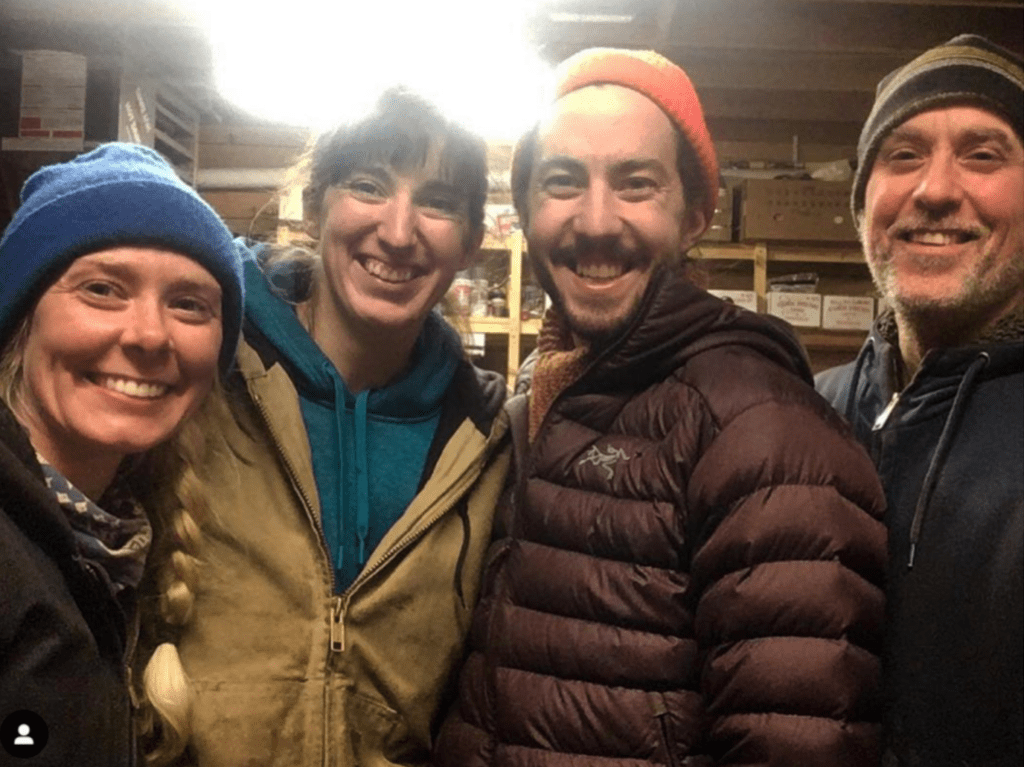 When asked about what she found to be most valuable about the program, Ashley Beeson responded, "Having a close relationship with a host farmer was the most valuable part of the apprenticeship. My mentor was just as passionate about my personal growth as I was passionate about the success of his farming operation."
For Megan Moore it was the education and structure that Diversified Vegetable Apprenticeship provided. "The program helped me to focus on areas where my education was lacking and improve in those areas. The educational resources available to us are vast—there were so many people around who were happy to answer any questions I had. The farming community is a pretty great one to be a part of."
"The more you learn, the less you know…"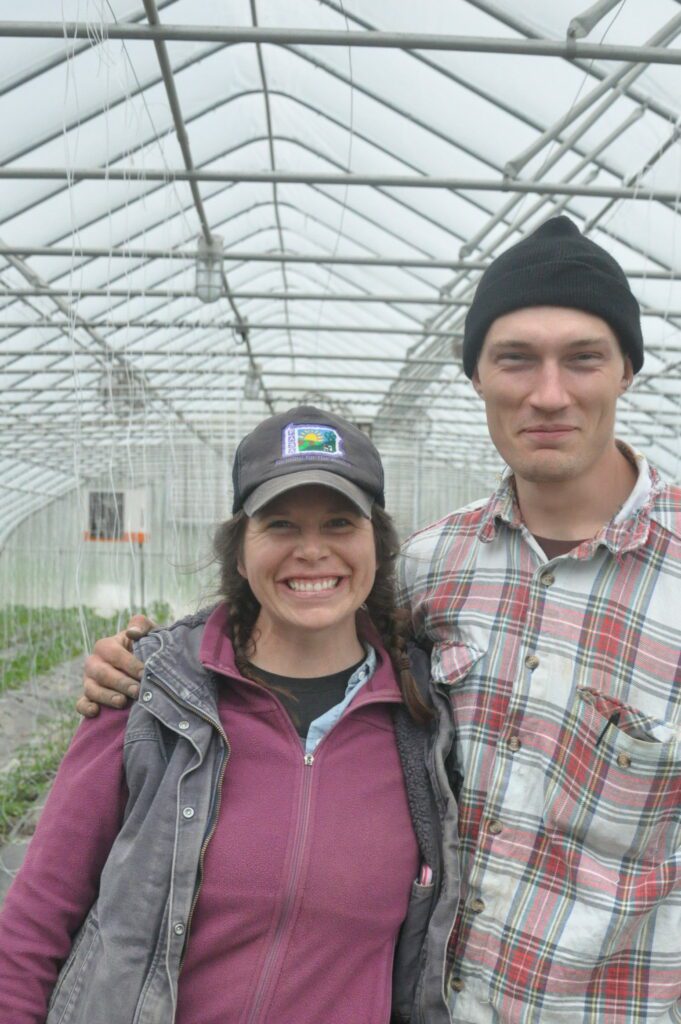 Apprentice Logan McCabes's big takeaway? "The more you learn, the less you know."
"Before getting into the program I had a very limited understanding of what goes into running a successful farming operation. I think we all get into farming because we like to grow things. That experience of seeing something you put in the ground and tended to all season…getting to enjoy the fruits of that labor is just extremely rewarding—I already knew I liked that, and I wanted to do that. But I didn't know anything about the financials, or marketing, working with customers, running farmers markets, infrastructure needs, irrigation, fertigation…all of the things that go into running a farm. The Diversified Vegetable Apprenticeship program was really able to provide that holistic understanding."
What's next for the next generation?
Each of our Diversified Vegetable Apprenticeship graduates is pursuing a different path toward their respective futures in farming. Logan McCabe is currently seeking continued employment in farm management; Ashley Beeson is in the process of opening her own diversified vegetable farming operation, and even had help from her former host farmers in planning her new greenhouse; and Megan Moore is partnering with two other women to start a small CSA and farm stand at a brewery.
---
Get involved with Diversified Vegetable Apprenticeship
Applications for both apprentices and host farms are accepted on a rolling basis.
Learn more & apply or call 814.349.9856.